Dr. Lawrence Morabito II, Doctor of Chiropractic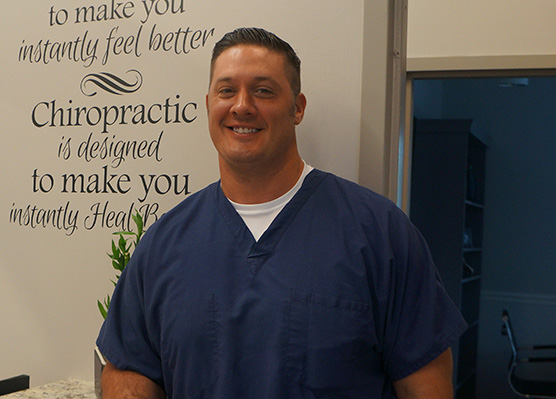 Dr. Lawrence Morabito II completed his chiropractic degree in September of 2007 from Life University in Atlanta, Georgia. While in Atlanta, he was a member of the Life University rugby team. Prior to Life University, Dr. Morabito began his undergraduate degree program at the University of South Carolina where he was a member of the football team. He moved back to Michigan to complete his bachelor's degree in biology from Wayne State University.
Dr. Morabito has always had a love for sports and he received certifications in both sports chiropractic and extremity adjusting while attending Life University. He was also awarded a clinical certificate of excellence while completing his outpatient hours. Dr. Morabito has since taken classes for pediatric adjusting and is currently taking course with the Titleist Performance Institute (TPI) to become a certified medical trainer for golfers. Dr. Morabito is well versed in upper cervical or Atlas Orthogonal technique which has proven to help with headaches.
Dr. Morabito believes in the Innate Intelligence principle which states that the power to heal the body comes from the inside out by removing the interference to the nervous system through a spinal adjustment. When the spine is in correct alignment, Innate Intelligence can act to heal illnesses within the body.


Education:
Graduated from Life University, Atlanta, GA in 2007